Events at the Museum
Upcoming Events
---
Community Events Directory
Browse through other events going on in Callander.
---
Highlights of Some Past Events - 2019
Cranberry Day - September 28, 2019
We had a lot of fun down at the trail for Cranberry Day! Special thank you to Kandyd of the Nipissing Rock and Mineral Club for bringing along some awesome rocks and for creating a treasure trail that could only be found by using a metal detector!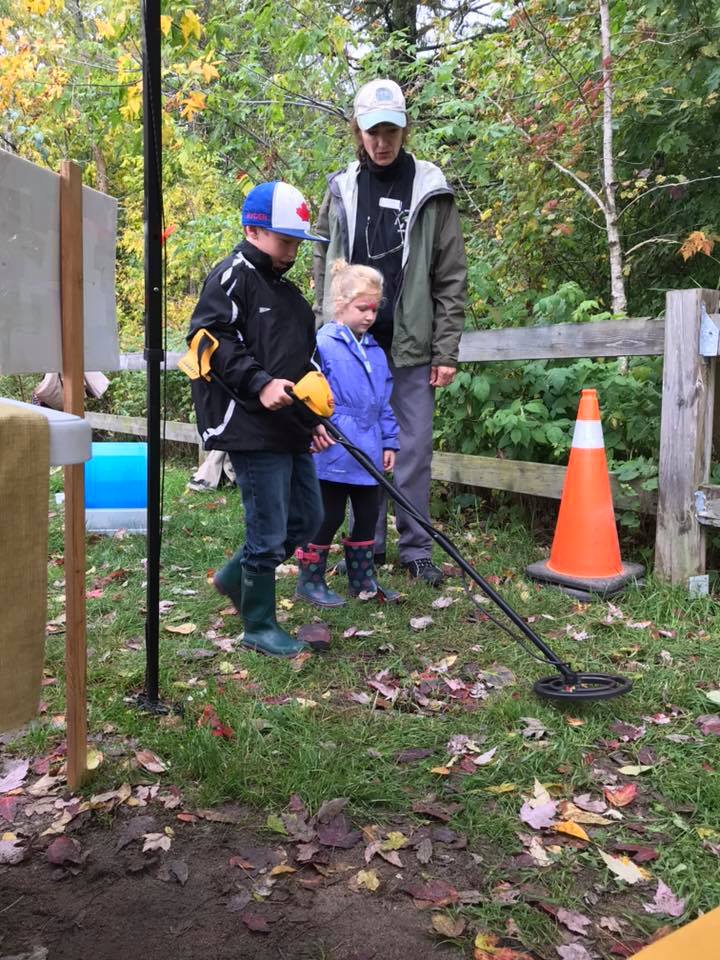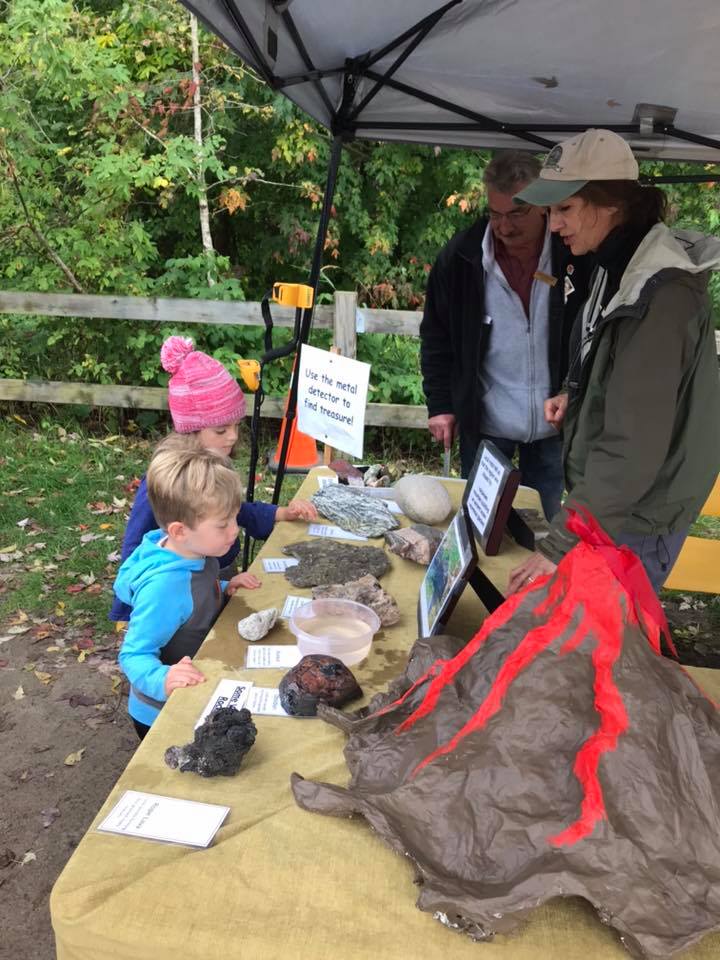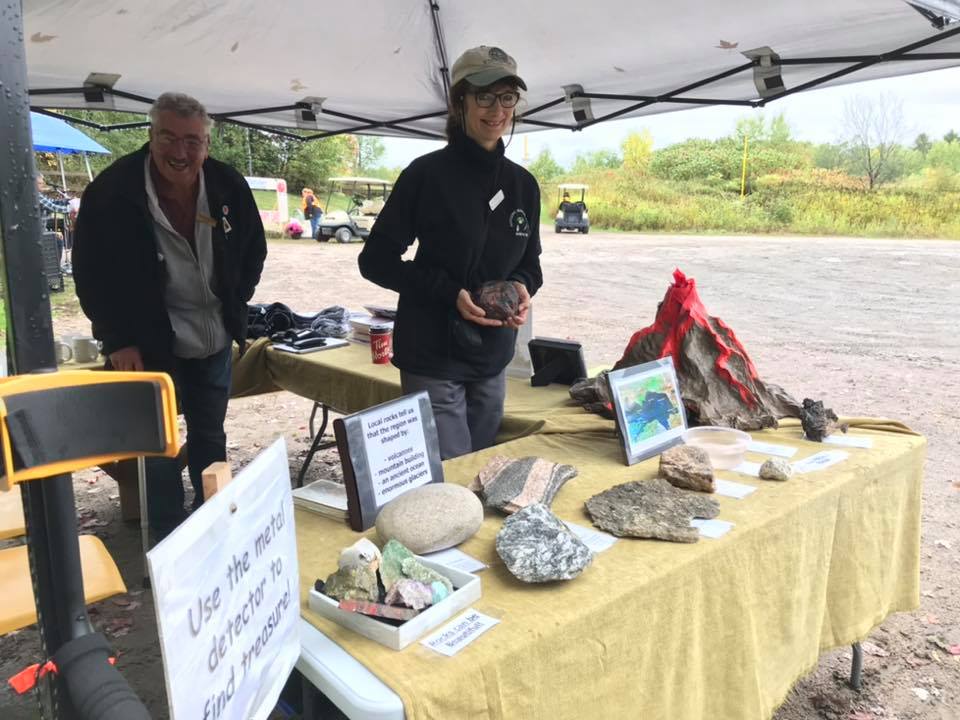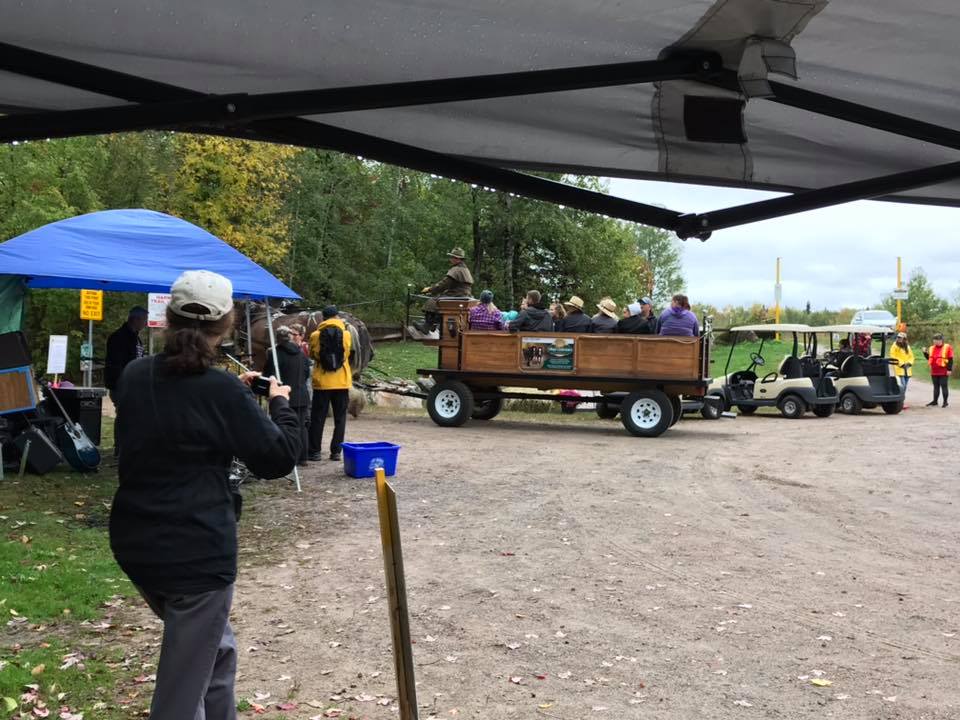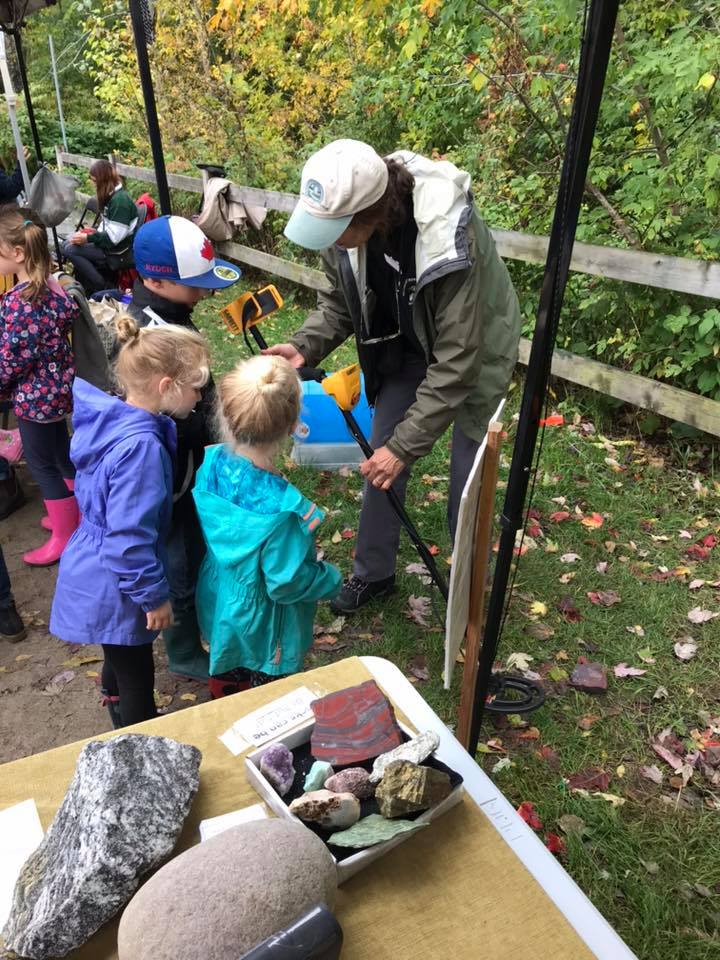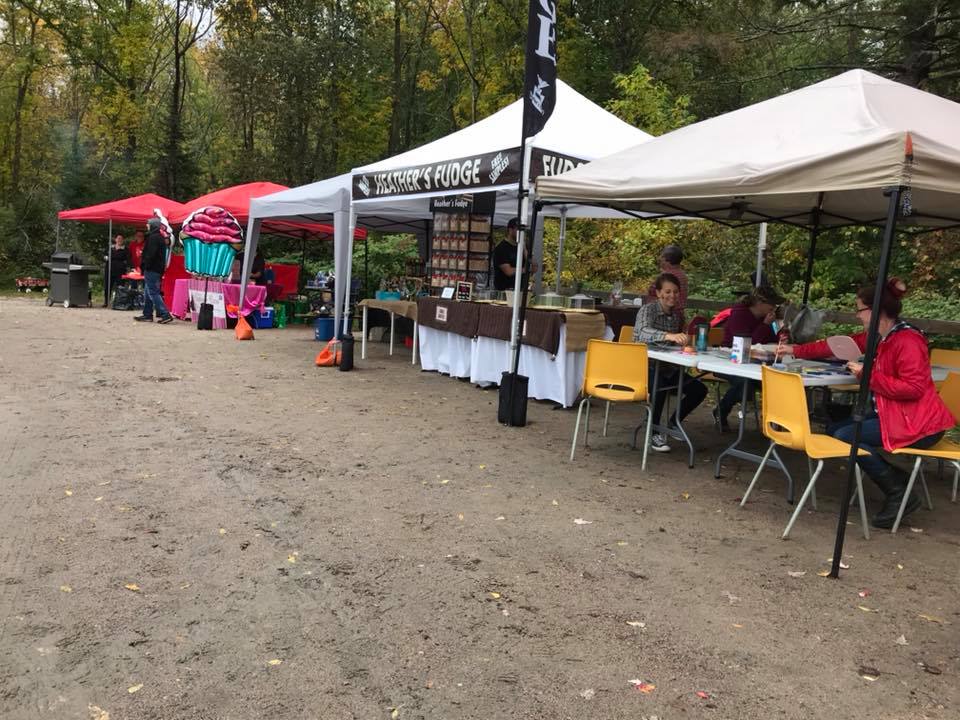 Adventures in Art Painting Classes - September 12, 26, October 10 and 24, 2019
We welcomed staff from Community Living and L'Arche North Bay to lead their successful Adventures in Art painting classes at the gallery throughout the fall. These classes were open to those with and without disabilities as a way of bridging the gap that separates us.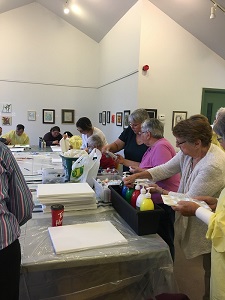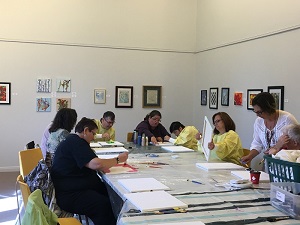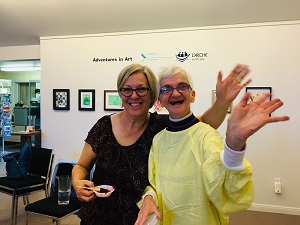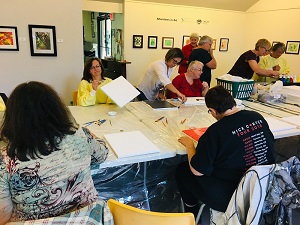 Book Launch for "The Miracle and Tragedy of the Dionne Quintuplets" - August 27, 2019
We welcomed international author Sarah Miller to the museum for the launch of her new book, a book signing and a Q and A session. Books are still available for sale at the museum.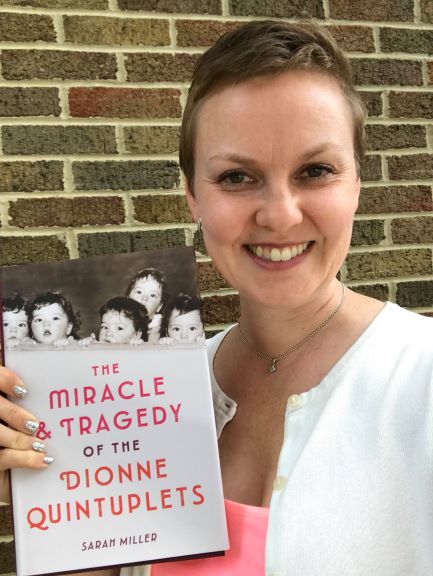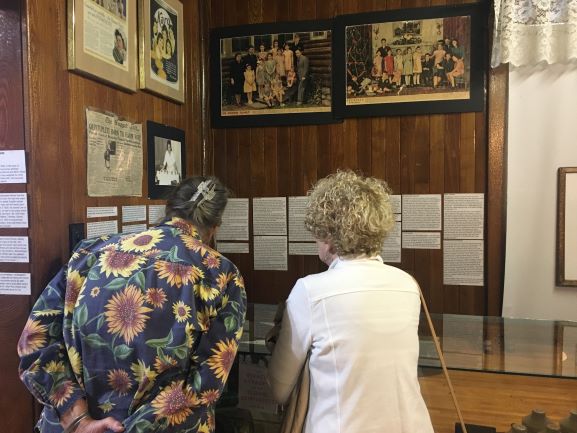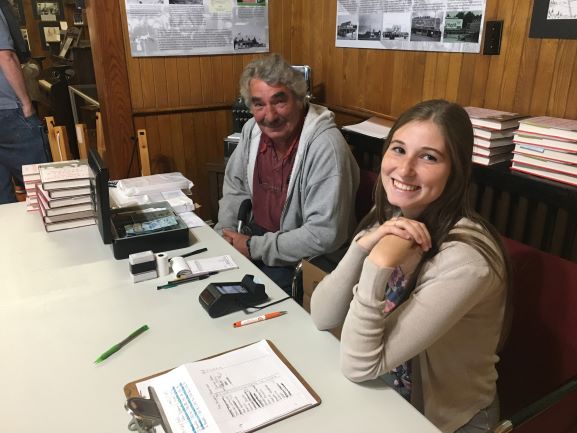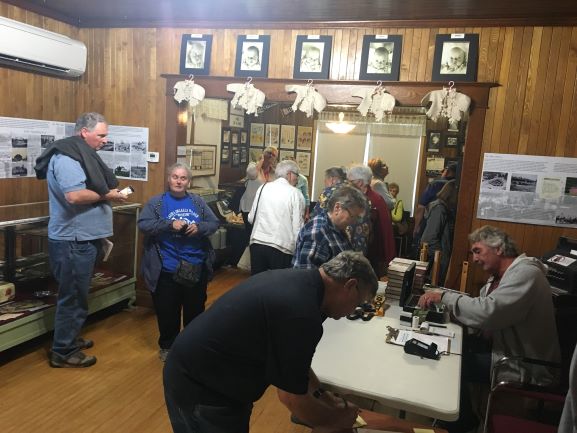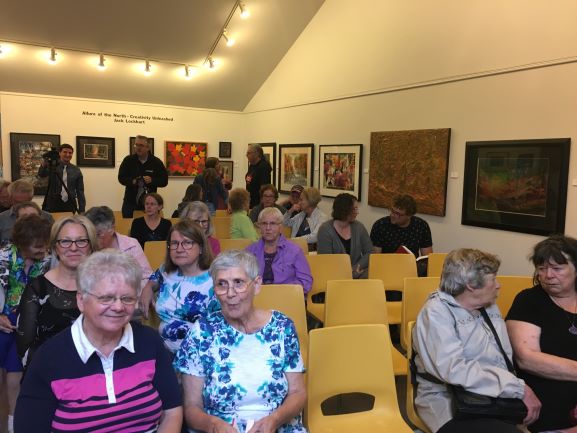 Jack Lockhart Painting Workshops - July, 2019
We were pleased to welcome internationally-known artist Jack Lockhart to the gallery to lead a couple of painting workshops!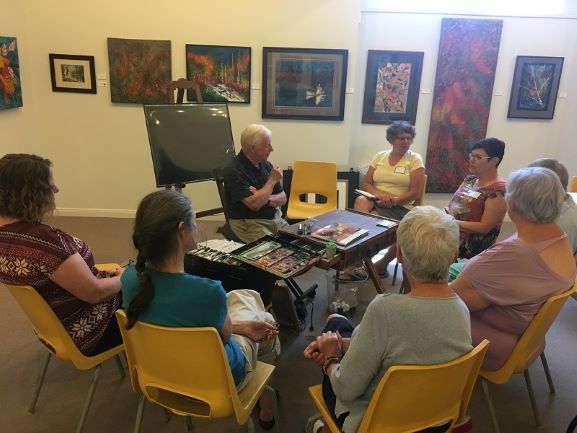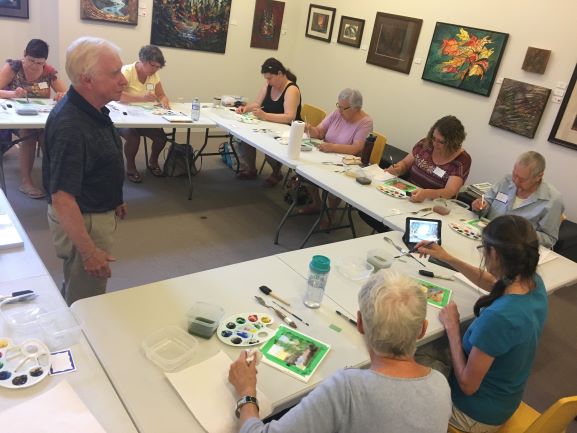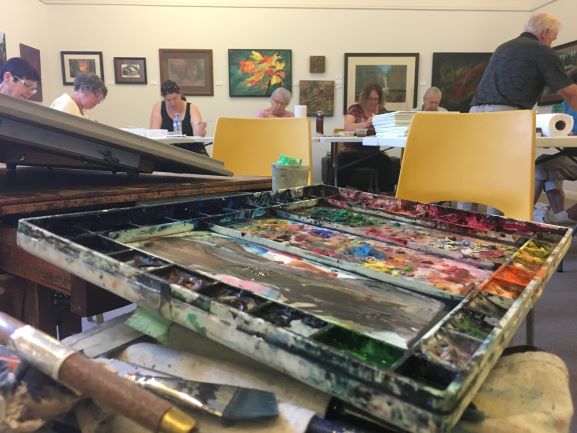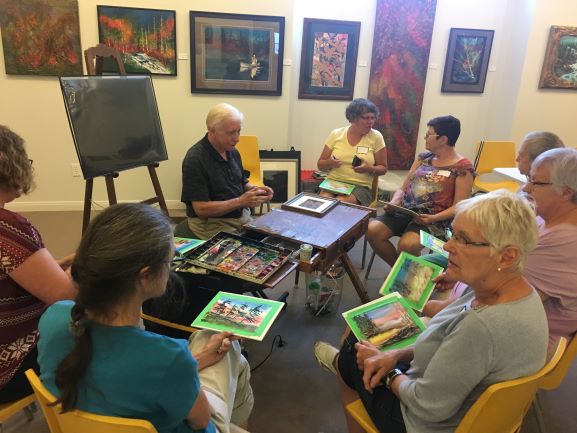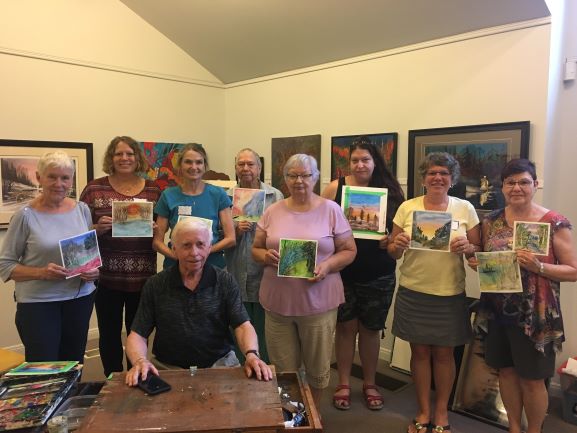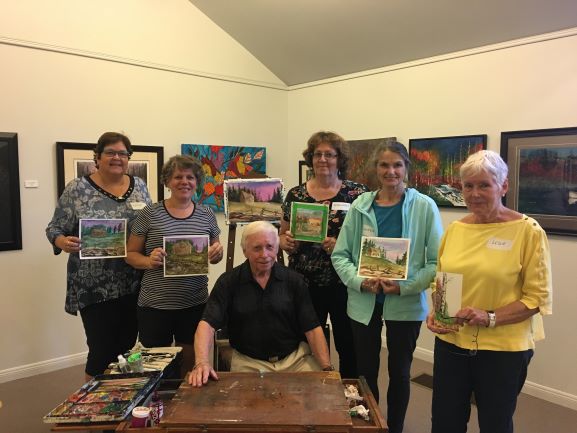 Child and Guardian Paint Day - June 8, 2019
Children and their parents and/or guardians enjoyed time in the gallery creating a painting together!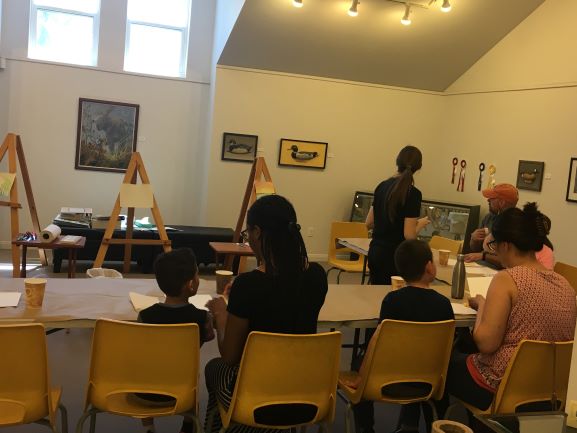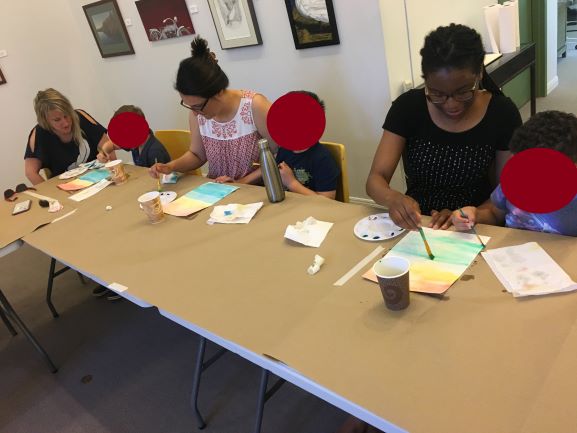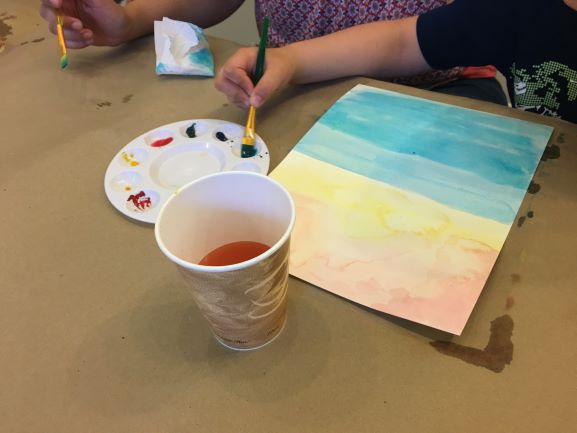 Quintland Now and Then Presentation - May 28, 2019
On the 85th birthday of surviving Dionne quintuplets Annette and Cécile, we led presentations on the transformation of Highway 94 near Nipissing Manor from country road to a bustling tourist attraction. Presentation still available on request.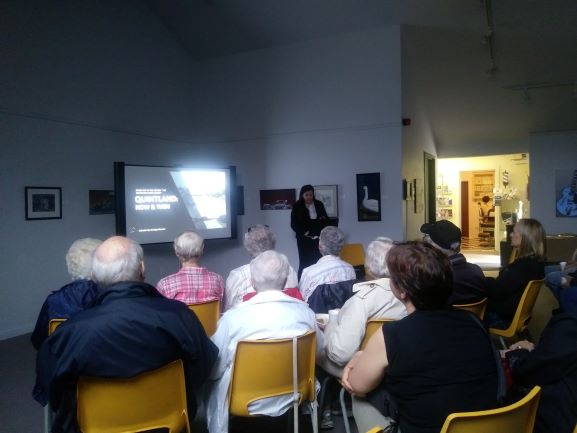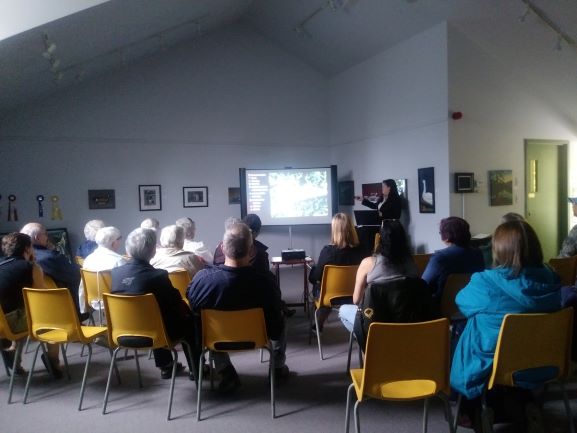 Easter Craft - April, 2019
Families had fun creating different crafts while searching throughout the museum for a single golden egg!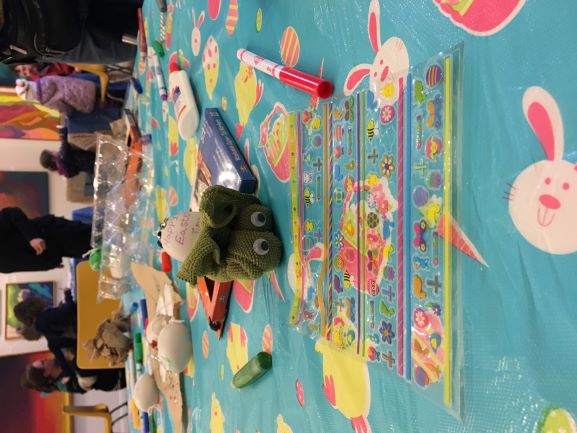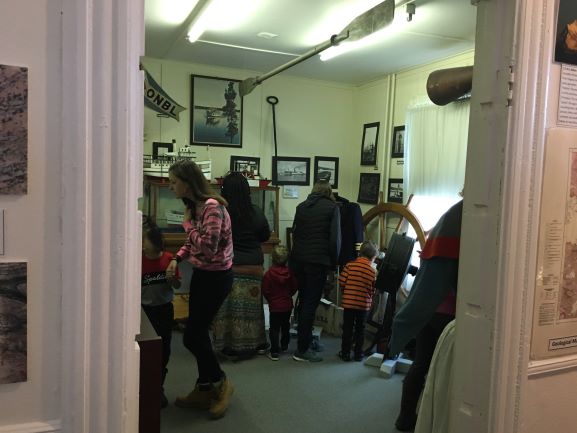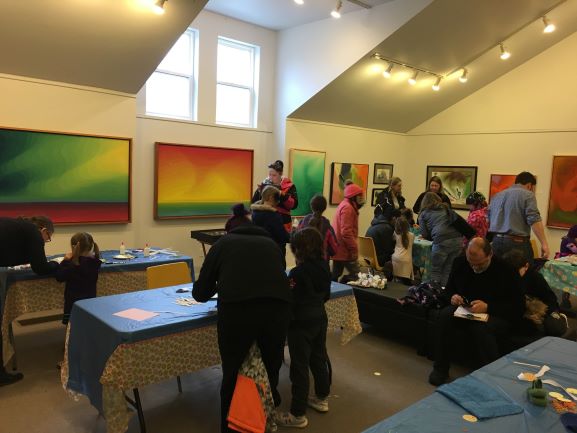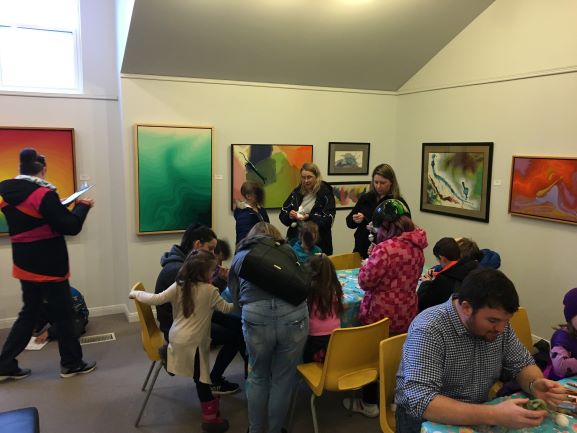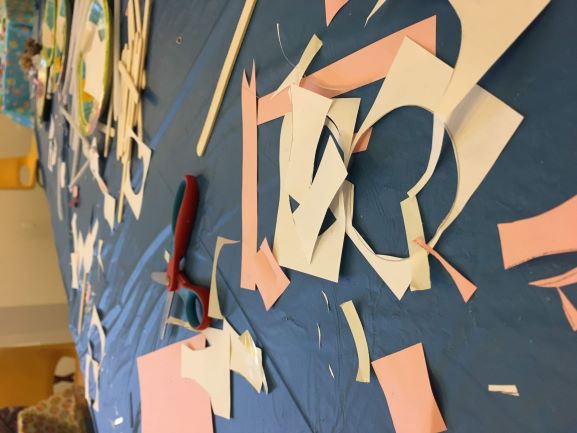 Rockin' Into 2019 - January 4-5, 2019
Special thank you to the Nipissing Rock and Mineral Club for running this amazing event that featured geological mini-putt, jewellery-making, a magical rock table and a rock gizmo!
Highlights of Some Past Events - 2018
"The Northern Coney Island" Exhibit Opening Reception - May 26, 2018
In commemoration of Annette and Cécile Dionne's 84th birthday, we opened our new exhibit which explores Quintland as a physical site itself and examines the different buildings and shops that filled the landscape.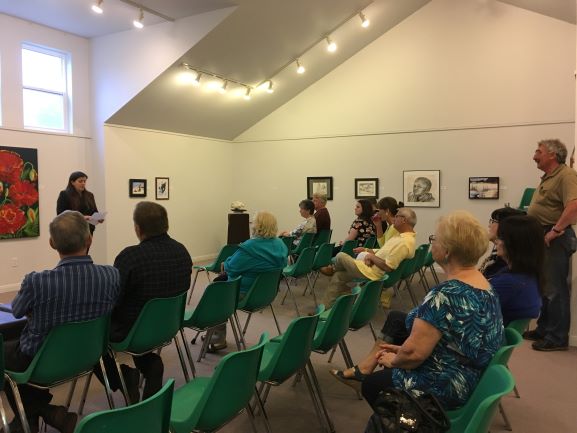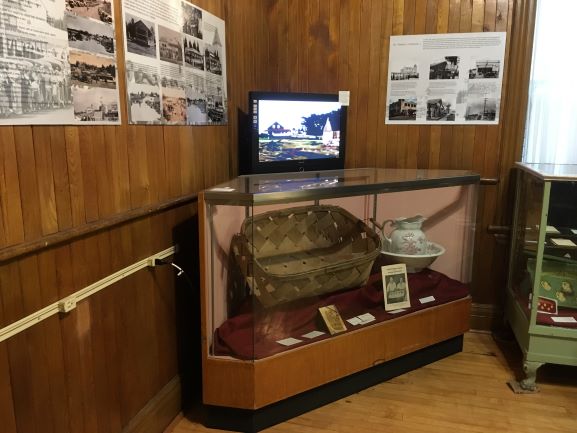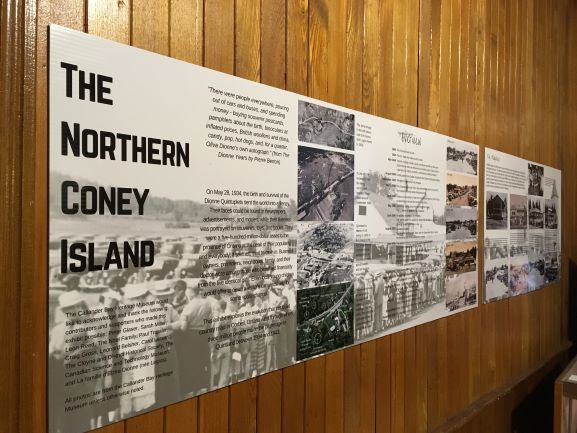 Highlights of Some Past Events - 2017
Darlene's Silver Streak and the Bradford Model T Girls - July 4, 2017
We welcomed the "Silver Streak", a 1926 Ford Model T, back to the museum 80 years after it first visited with a group of woman from Bradford, Illinois, who had roadtripped to Callander to see the the Dionne quintuplets and meet Dr. Dafoe in 1937.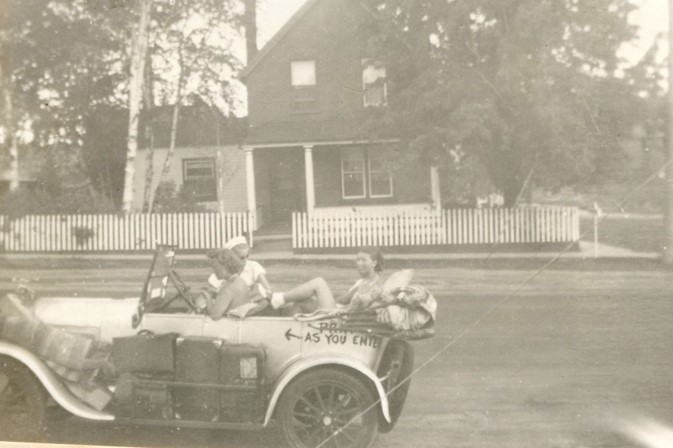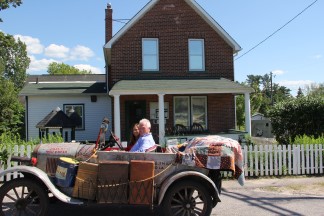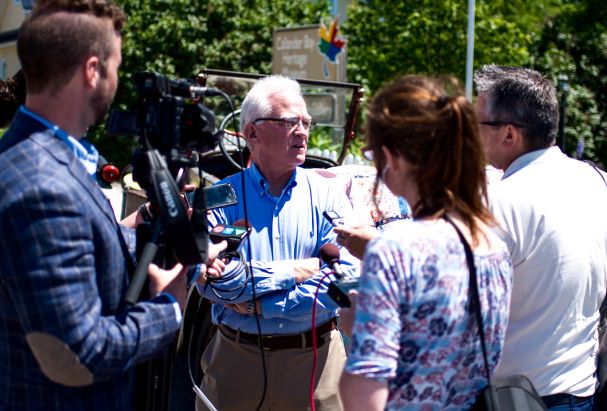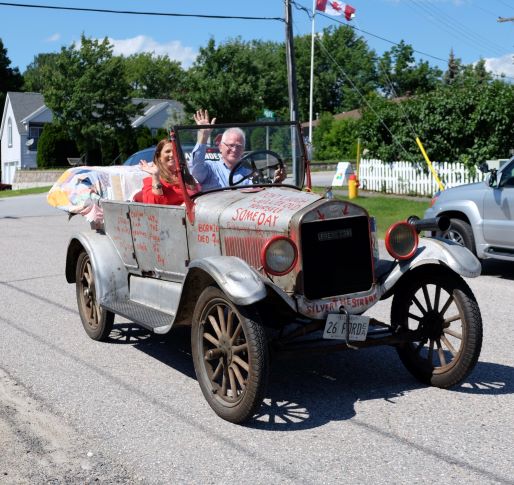 25 year old time capsule opening - July 1, 2017
On July 1st 1992, during Canada's 125th celebration, the community of Callander gathered at the North Himsworth Museum (now the Callander Bay Heritage Museum) to fill a case with objects of their present for people of the future to open. Now, 25 years later, the time came to cut the lock, open the box and step back to the early 90s!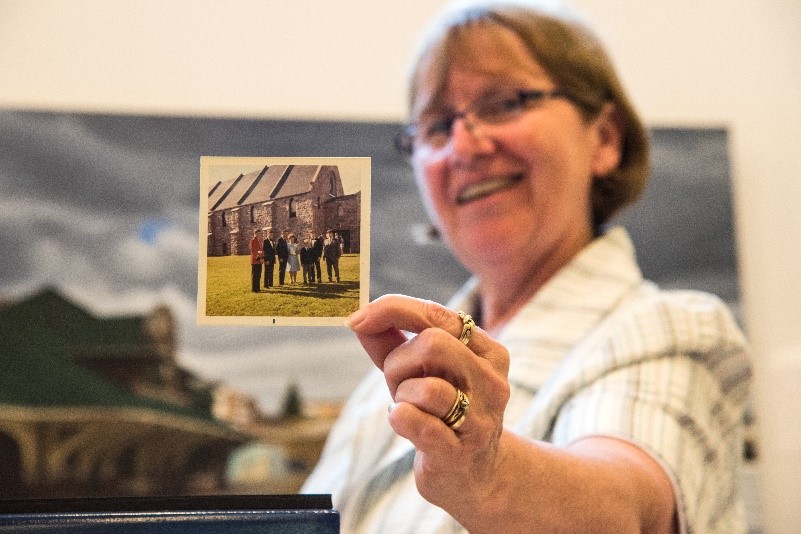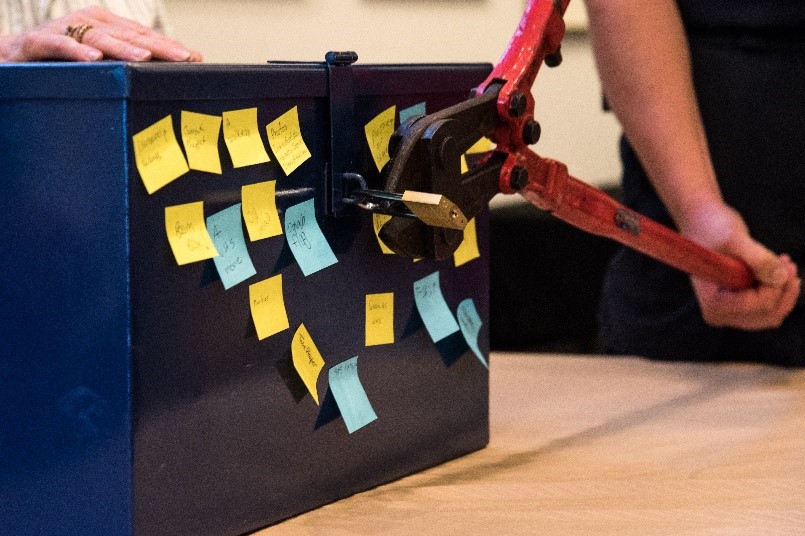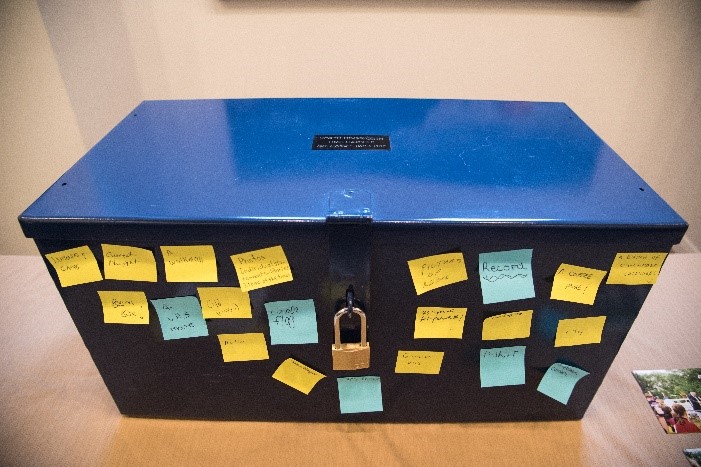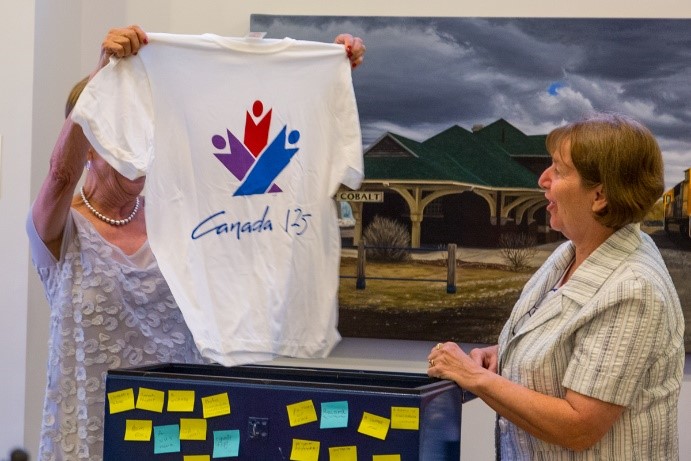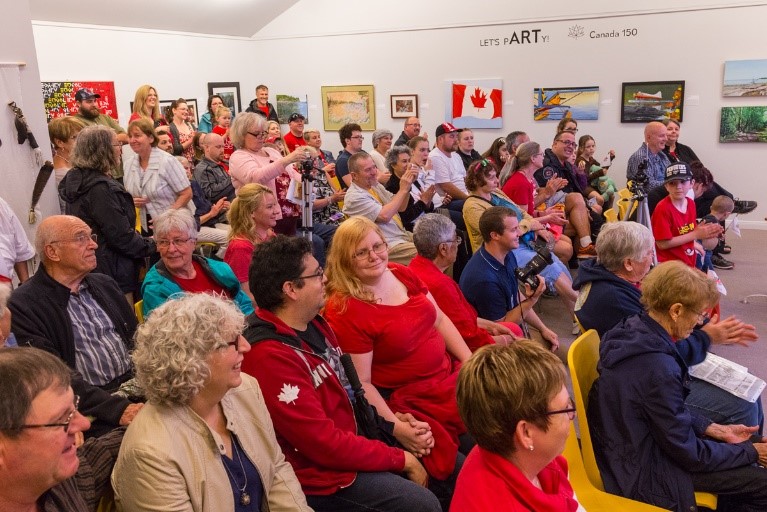 Exhibit opening: Media portrayals of the Dionne quintuplets through the Bigelow and Brown calendar series – May 27, 2017
In commemoration of Annette and Cecile's 83rd birthday on Sunday May 28th, the CallanderMuseum will be showcasing a special exhibit on Saturday May 27th.
Beginning in 1936, the largest calendar company in the world at the time, Brown and Bigelow, licensed the image of the girls and commissioned 2 painters to create yearly illustrations to be distributed in calendar form. The Callander Museum has, in its collection, calendars from 1936 until 1955 – minus 1938. In addition, we have on display one of the original paintings by Andrew Loomis that was then printed into calendar form for the 1942 illustration "Springtime" (as seen in the cover photo). The exhibit will have the calendars on display, background information on the artists, and it will explore how the media portrayed the girl's through promotion and endorsements such as these calendars.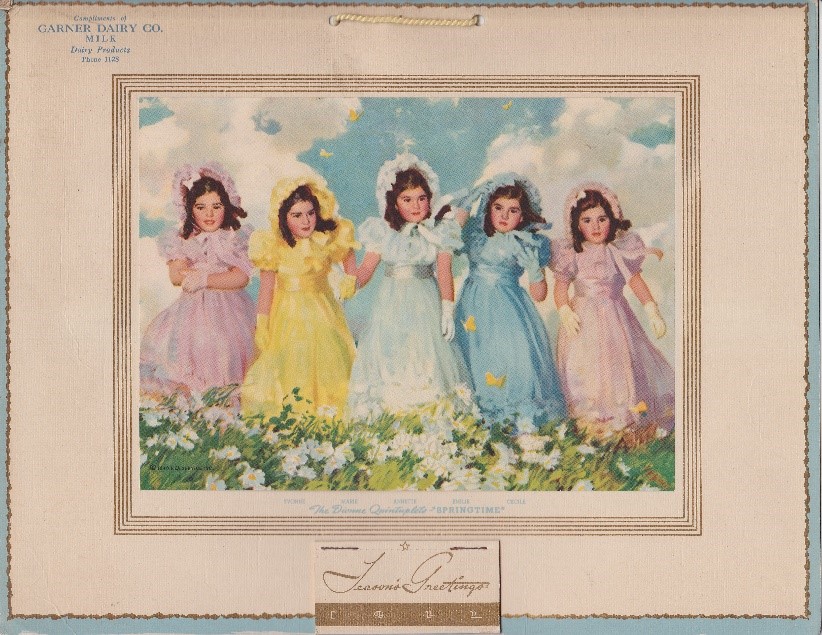 The exhibit will run all day from 10 a.m. – 5 p.m. and beginning at 1 p.m. cake will be served. Admission will be $2 all day.
CTV Northern Ontario Clip from the day → http://northernontario.ctvnews.ca/mobile/video?clipId=1134296
Ice break up on Callander Bay – April 17 – 19, 2017
Callander resident Donald Clysdale graciously supplied us with images of the annual ice break up on Callander Bay. He took these photos between April 16 and April 19. The pictures show the quick movement of the ice and how the bay can look drastically different in a short period of time. He also managed to snap a few shots of a beaver swimming in the open water between ice. There are also pictures of what is "candle ice", which is a form of rotted ice. It forms in the spring when the frozen water bodies begin to melt. Large chunks break up into vertical fissured slices which are fragile enough to be pulled apart by hand. The waves on the bay pushed this ice up onto the shore where it collects in piles. The photos are shown in the order that they were taken, thanks Don!
This photo set was taken on April 17th, between 7:10 p.m. and 8:18 p.m.
Canadian Army Parachute Training on Callander Bay – February 3, 2016
"Soldiers from 3 Royal Canadian Regiment, at Garrison Petawawa, supported by the RCAF, are conducting basic winter and parachute training in the vicinity of the Jack Garland Airport this week. Don Kervin captured parachute training with a CC-140J Hercules transport aircraft Tuesday morning over Callander Bay." (Excerpt from the North Bay Nugget; All photos by Don Kervin, Callander)
Quintland site tours (80th anniversary commemoration) – May 28 and 31, 2014
On May 28th and May 31st, 2014 the Callander Bay Heritage Museum commemorated the 80th Anniversary of the Birth of the Dionne Quintuplets with two historic tours of Quintland in Corbeil.
The original location of the Dionne Homestead (now the Dionne Quints Museum in North Bay), the Dafoe Hospital & Nursery, the Quint Observatory and several souvenir shops were all discussed with the help of historic photographs. Over 50 people attended these tours to learn more about this major historical event, and where it all happened.
Thank you to all the folks who joined us each afternoon. Thanks also go out to Clarke Heipel with Cogeco North Bay News and Kate Adams with Bay Today for covering the event! We also pass our regards along to Mr. Wentworth Graham and Nipissing Manor for allowing us to tour the grounds.
A big thanks to Madison Maitland, Roch and Linda Legros, and Russel Robinson for helping with the tours – you guys were great!
Left is a selection of photos taken at the two tours held at Quintland.
Deryk Hagar
(Interpreter and Guide)