Alex Dufresne Gallery
Now on Display
"Celebration of Change: Light and Shadow on the Path" featuring Ingrid Rudnik O'Gorman
Opening Reception: Saturday May 28 from 2:00 - 4:00pm
For more show information, please click here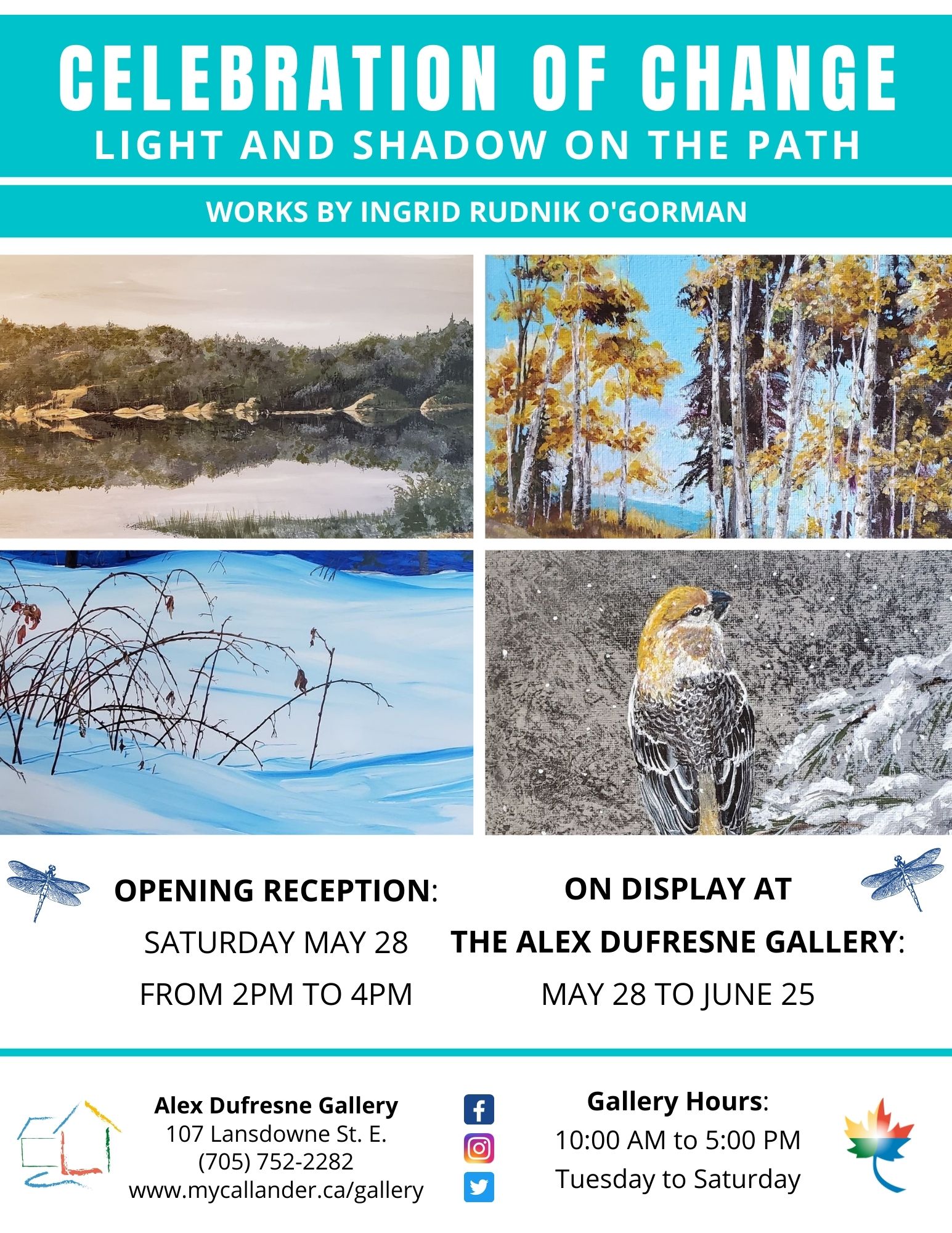 ---
The Alex Dufresne Gallery is partnered with the Callander Bay Heritage Museum, where it houses several exhibitions each year supporting the artistic talents of local and area artists. It is named after Alex Dufresne, a well-known barber and collector of fine antiques and artifacts who was instrumental in opening the museum in 1981.
Featured exhibitions run include almost all kinds of work – traditional oil, watercolour, and acrylic painting; pen and ink, charcoal, graphite, pencil; sculpture; photography; experimental and found-object arrangements; and artisan crafts such as pottery, quilts, jewelry, woodwork, glass work, stained glass – the list is endless!
We welcome you to visit our modern and spacious gallery, situated close to downtown Callander and the shores of Callander Bay!